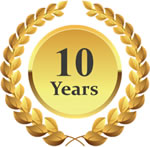 PrepareFirst is celebrating 10 YEARS of helping families achieve their safety goals. The company was founded in 2003 with one overriding purpose: TO MAKE SAFETY EASY FOR OUR CLIENTS.
What motivates us is the knowledge of how very many unnecessary and serious injuries occur every day - particularly to children - which could be avoided by a small amount of proactive risk reduction.
In 2009, child and adolescent unintentional injuries resulted in approximately 9,000 deaths, 225,000 hospitalizations, and 8.4 million patients treated and released from emergency departments. For children 1-14 years, half a million of the emergency room visits were the result of a traumatic brain injury ("TBI"), and male children age 0-4 years had the highest rates of TBI-related ER visits, hospitalizations and deaths combined.
Unintentional injury is, in fact, the leading killer of children between the ages of 1 and 14. The good news is that the U.S. has witnessed a substantial reduction in unintentional injury-related child mortality in the past two decades. The bad news is that still far too many children are seriously injured on a routine basis.
The following two charts tell a good bit of the story on unintentional deaths and the value of proactive efforts to reduce injury risk: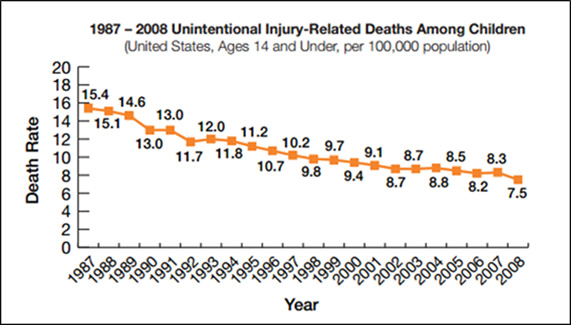 In addition to the foregoing statistics pertaining to children, a staggering number of serious injuries occur annually to adults. And, the vast majority of their injuries are, likewise, easily prevented.
There are several common obstacles to families' preventing injuries in their homes:
Not knowing what risks to look for

Not knowing how best to eliminate identified hazards

Not being "handy" re: installing safety measures

Financial constraints

Lack of time to research safety solutions
We are passionate about taking the time, stress, expense and guesswork out of helping you eliminate injury risks and be well-prepared for emergencies. We are knowledgeable and well-trained safety experts, and we take our work for your family very seriously. We want you to enjoy the peace of mind that comes from having taken reasonable steps to address the issues of concern to you.
Contact us, and see how easy it can be to live safely.
PrepareFirst Officers
Robert M. Carter, President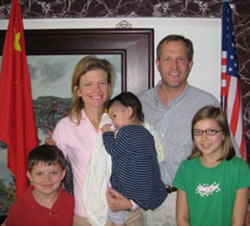 Mr. Carter is a professional safety consultant and CPR/AED life safety instructor. His background includes extensive research and training in the fields of child safety, senior adult safety, home environmental safety, fire safety, and emergency preparedness. Mr. Carter has earned certifications from the International Association for Child Safety, Safe Kids, and the American Red Cross, among others.
Mr. Carter holds a B.A. from Yale University and a Master's Degree from Harvard University. Prior to founding PrepareFirst, Mr. Carter was for six years President and Chief Executive Officer of
1-800-DATABASE, Ltd., an e-commerce content management firm. Formerly, Mr. Carter held positions in marketing and finance with the commercial real estate firm Childress Klein Properties, and was a corporate financial analyst in the investment banking department of Dean Witter Reynolds. He is a former President and Chairman of both the Yale Club of Georgia and the Harvard Business School Club of Atlanta. He is the recipient of an Outstanding Atlanta award for professional achievement and community service. Mr. Carter has volunteered extensively in the community with regard to fundraising for organizations including Hands On Atlanta and The Woodruff Arts Center. He has served as a Trustee of the Atlanta Girls' School, a Board Member of The Preschool of the Peachtree Road United Methodist Church and a Board Member of Fabrefaction Theater Company.
In his spare time, Mr. Carter sings tenor in an a cappella group he founded years ago called "Sound Investment."
Mr. Carter has three children, who live in a very safe house.
Ellen S. Frauenthal, M.D., FACEP, Chairman & Chief Medical Officer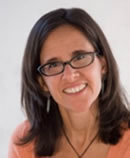 After serving as Chief Resident in the Department of Emergency Medicine at Emory University, Dr. Frauenthal practiced emergency medicine for eleven years, including nine years in the Emergency Department at Piedmont Hospital prior to founding M.D. on Call, Inc. - a physician services practice for corporate executives - where she has served as C.E.O. and Medical Director since 1999. A practicing physician, Dr. Frauenthal is Board Certified in Emergency Medicine and, in 2004, was elected to the Board of Directors of the Piedmont Hospital Foundation. She is a recipient of the American Women's Medical Association Award. Dr. Frauenthal is a co-founder of PrepareFirst.