Product Details
Child Monitor - ANGELCARE Movement & Video & Sound Monitor - WIFI / INTERNET

SKU: MN124004
Overview
Thanks to WIFI / Intenet technology, this exceptional system features a video and sound monitor as well as an under-mattress sensor to alert you if no movement is detected for more than 20 seconds. Nomatter where you are - across town or in the room next door - you can monitor your child for exceptional peace-of-mind. All you need is a Smartphone (iPhone or Android), a tablet, iPad, Mac or PC to stay in touch. A remarkable feature is that the monitor provides internal communication via Wireless Access Point, turning the nursery unit into a router so that you do not need an Internet connection to monitor your child within range of the unit.
Under-the-Mattress Movement Sensor Pad – The Sensor Pad is equipped with baby movement detectors and will sound an alarm if your baby stops moving for more than 20 seconds. Sensor Pad sensitivity is adjustable. (Note: The Sensor Pad can be used with a regulatory standard baby mattress, whatever the size or thickness. However, it cannot be used with a memory foam mattress, a dual sided, a mattress with a hollow frame or a Purflo mattress.)
Adjustable HD Infrared Camera (Day & Night Vision) – The infrared camera on the baby video monitor can even stream video in the dark, so you can see what's happening in the nursery without disturbing baby's sleep. Position your baby video monitor for the perfect view – and safely out your child's reach. Moms and dads love this feature, especially since it helps create a safe sleep environment as your child reaches new milestones and becomes more curious.
Nursery Night Light A gentle little glow to guide you when you walk into baby's room.
2-Way Talk-Back Feature – Use this baby monitor like a walkie-talkie and reassure your baby with the soothing sound of your voice.
Wi-Fi Internet Communication – You can take it anywhere there is a Wi-Fi connection so you can create special moments to share almost anywhere.
Internal Communication via Wireless Access Point – No Internet connection required at home.
Up to 4 simultaneous users on the same camera– Possibility of 4 users connected at the same time, from anywhere in the world! To provide parents with greater privacy and control, each user has an individual connection and needs parent consent to stay connected.
Take a photo or video – Create memories to cherish and share of your child's quiet moments, new milestones and delightful curiosity.
USB power supply or Battery – For the most convenient experience.
Secure configuration for better privacy – For added reassurance about your privacy, this monitor features a secure connection to Wi-Fi through QR scanning, as well as through "guest management".
Facebook or email login – You can choose to log in using your Facebook or Angelcare account for easy access.
Adjustable Movement Pad Sensitivity – Allows you to select your desired movement sensitivity level.
Play lullabies – you can play lullabies from your smartphone to the camera.
Set Up
Do not place monitor or cord within reach of child's crib

Estimated time to set up

: 10 minutes

Recommended tools/equipment

: none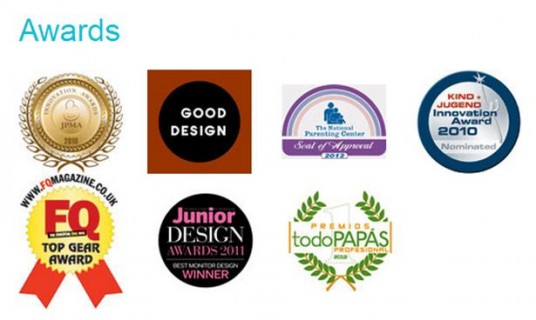 301 Moved Permanently
---
nginx
Reviews
Add Your Review
Currently there are no reviews for this product. Share your opinion with others, be the first to write a review.
Add Your Review