Product Details
Child Monitor - ANGELCARE Movement Monitor - MAX 800 FT

SKU: MN124002
Overview
Monitor provides exceptional peace of mind via an under-mattress sensor to alert you if no movement of your child is detected for more than 20 seconds. Ideal for parents who already have a monitor which provides sound and/or video transmissions. Now you can cover ALL the bases of sight, sound, and movement!
Under-the-Mattress Movement Sensor Pad – The Sensor Pad is equipped with baby movement detectors and will sound an alarm if your baby stops moving for more than 20 seconds. Sensor Pad sensitivity is adjustable. (Note: The Sensor Pad can be used with a regulatory standard baby mattress, whatever the size or thickness. However, it cannot be used with a memory foam mattress, a dual sided, a mattress with a hollow frame or a Purflo mattress.)
Audio 'Tic' Feature – Turn on this feature and your Parent Unit will make a ticking sound to reassure you that the monitor is working even when your baby is sleeping silently.
Adjustable Sensitivity – Allows you to select your desired movement sensitivity level.
Battery Powered Only & Low Battery Indicator – The low-battery indicator on the front of the monitor lets you know when it's time to change the batteries. Also, the system will alert you when the Parent Unit is too far away from the Nursery Unit to transmit your baby's sounds and movements to your Parent Unit.
Compatible – Can be used in conjunction with the Angelcare sound monitor you already own or any other sound monitor.
Ideal for Multiple Babies – This AC300 Movement Monitor is also a great option if you already own an Angelcare® AC401, AC1100 or AC601 Movement and Sound Monitor, but have more than one baby to monitor in the same room.
Set Up
Do not place monitor or cord within reach of child's crib

Estimated time to set up

: 10 minutes

Recommended tools/equipment

: none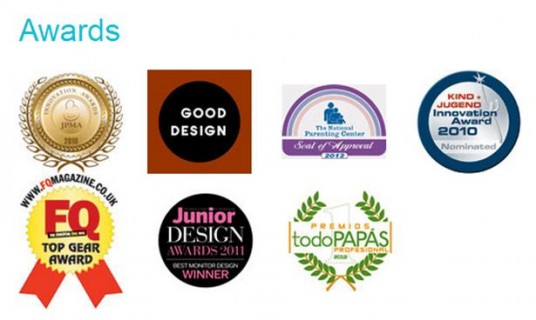 301 Moved Permanently
---
nginx
Reviews
Add Your Review
Currently there are no reviews for this product. Share your opinion with others, be the first to write a review.
Add Your Review